Stay in total luxury at the Tsanteleina hotel in Haute Savoie, France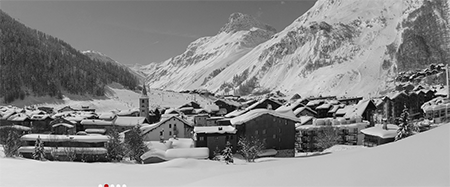 Stylish, comfortable rooms providing a home from home
There are numerous types of rooms to choose from at this sumptuous hotel, ranging from standard rooms to family suites. Opt for a balcony if you want to enjoy the scenery and choose a larger suite if you would like to benefit from a cosy lounge and sitting area. Tastefully decorated in an individual style, these rooms beautifully combine a rustic ski lodge aesthetic with a chic and very contemporary elegance. 
Ample opportunity for gourmet wining and dining
The hotel has its own on site restaurant and bar. The M bar is a fabulous location to socialise with other guests over a cocktail, or just grab a nourishing hot chocolate before bed. The restaurant serves up a variety of classic French favourites including tender veal and imaginative parfait. Exquisitely presented, the food at this restaurant is a joy to look at as well as a treat for the taste buds. 
Enjoy a pampering session in the spa
Many guests come to this hotel for its spa alone. Named The Pure Spa, it offers a variety of treatments for hair, skin, face and the whole body. Opt for a massage, a facial or an anti wrinkle treatment, to name but a few of the dozens of specialised treatments on offer on the menu at this spa. 
Choose luxury
Booking a room at Le Tsanteleina marks a definitive decision to choose luxury and to opt for a comfortable, welcoming, memorable place to stay.